Oticon MiniFit Corda Tube 0.9 (2 pack)
£7.49
Corda Tube suitable for Oticon Hearing Aids.
Brand : Oticon
Includes : x2 thin tubes
Please note these tubes are ordered upon request. Please allow an additional 2-3 working days for your order to be dispatched.
Description
Oticon Corda miniFit Tube is a thin tube that is attached to your Oticon BTE and miniBTE aid. This style also uses the Oticon MiniFit domes or micro mould as earpieces.
Please note some Oticon aids do require receiver wires, not tubes. If you're unsure please get in touch and we can help to recommend the correct product for you.
Maintaining the Tubes:
Over time tubing can become brittle and we recommend that you replace the Corda tube frequently – every 3-6 months depending on your aid use.
Cleaning your tubes can also help prolong the life span of your tubes and keeps your aid in full working order. Simply use the recommended cleaning stick, sold separately, and follow the steps below.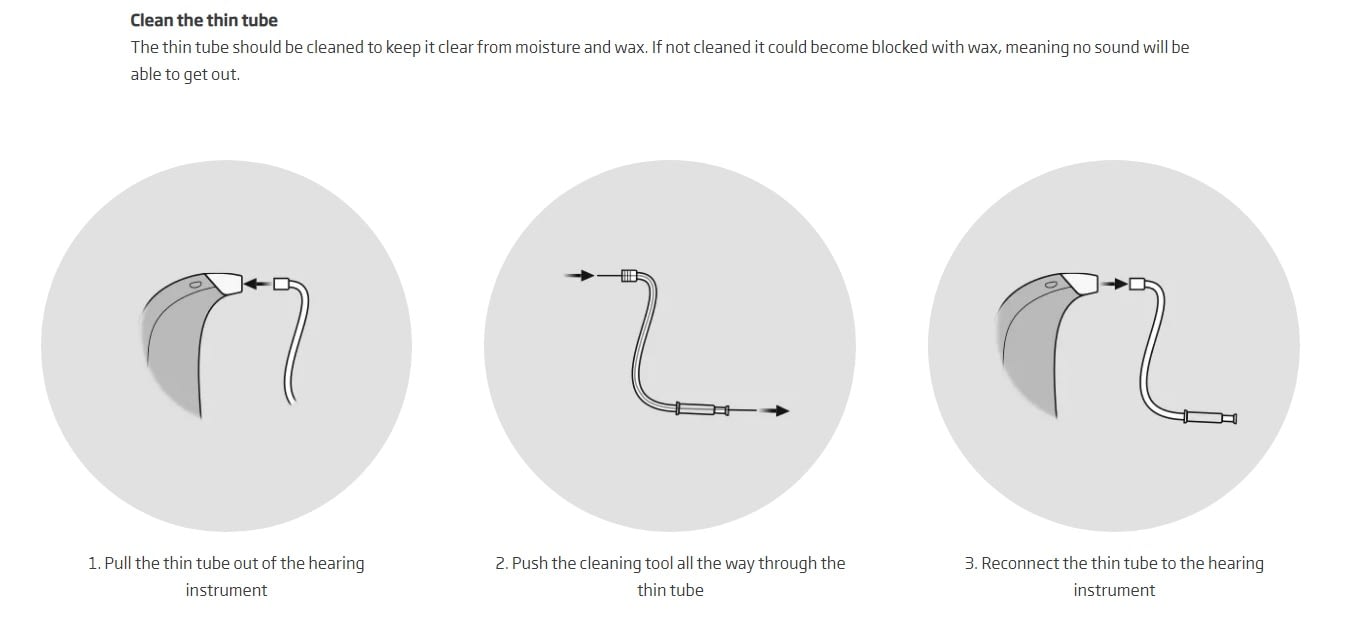 How to know which size tube you require:
Each thin tube features text printed on each of the tubes, this can be found on the end of the tubes which sits under your dome.
Blue font = Left
Red font = Right
Sizes available in the 0.9 tubes:
Additional information
| | |
| --- | --- |
| Weight | 14 g |
| Dimensions | 20 × 2.5 × 15 cm |
| Ear | Left, Right |
| Length | -1, 0, 1, 2, 3, 4 |