Oticon MiniFit Hearing Aid Domes
£8.00
These Oticon hearing aid domes come in different sizes, referring to the widest part of the dome (the base), measured in mm. Types of dome include:
If you are unsure which size or type you require please check with your hear care provider.
Please note that Size 5 is available in Open only and only fits Size 60 speaker unit.
Brand : Oticon
This product Includes : 10 x Oticon Minifit Hearing Aid Domes
Description
The Oticon minifit hearing aid domes will fit Oticon receiver in the ear hearing aids (RITE) or the mini receiver in the ear hearing aids (mini RITE). These domes are suitable for the Alta, Nera, Ria and OPN models and are also suitable for the Oticon Corda miniFIT slim tubes.
Oticon Minifit Open Domes Specifications
MiniFit Dome sizes:
5mm = open only
6mm = open, power, single & double
8mm = open, power, single & double
10mm = open, power, single & double
12mm = power, single & double
Suitable for hearing aid models:
• Alta
• Nera
• Ria
• OPN
• Corda miniFIT slim tubes
PLEASE NOTE: We are more than happy to help identify which dome you need if you are unsure, but please note domes are NON RETURNABLE when they have been opened due to health & hygiene purposes. Please be sure on your dome type, and size, before purchasing to avoid disappointment.
Information on additional Oticon dome types and their compatibility will be provided in the following weeks.
It is recommended that the hearing aid dome is changed on a regular basis around every two to three months and are cleaned daily.
The domes are supplied in a blister pack of ten domes giving five pairs of replacement domes and are easily changed by removing the old one and replacing it with the new one from the packet making sure it is firmly in place when replaced.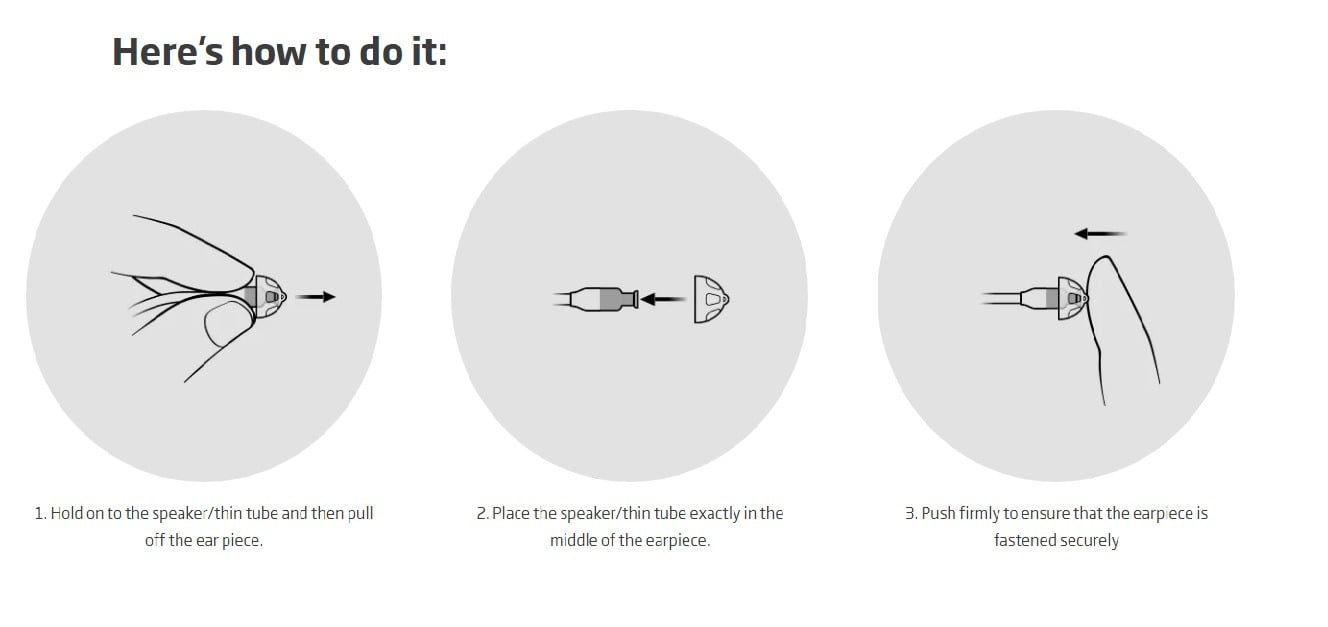 How to change your hearing aid domes
Additional information
| | |
| --- | --- |
| Type | Single, Open, Double, Power |
| Size | 5 (for Open Domes with Size 60 Speakers only), 6, 8, 10, 12 |