RAYOVAC Extra Hearing Aid Batteries Size 13 Box of 10
£14.89 £12.41 (ex VAT)
Box of 10 x 6 packs (60 batterie), Size 13 Rayovac Zinc Air Extra hearing aid batteries (card of 6 cells). Ideal for Phonak, Resound, Widex, Oticon and Starkey hearing aids.
This Product Includes : 60 x Rayovac Hearing Aid Batteries Size 13. (10 x 6 cards of 6 batteries on each card)
Brand : Rayovac
9 in stock
Description
This new hearing aid battery design delivers energy where it's needed, prolonging the life of the battery and ensuring a consistent and precise listening experience.
Rayovac Extra Advanced hearing aid batteries take advantage of the new Active Core Technology; a breakthrough new cell design which maximises internal space to hold more active ingredients, providing longevity, reliability and power needed to cope with any situation.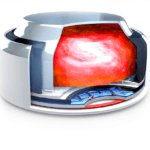 Popular for NHS Hearing Aids:
Rayovac Size 13 hearing aid batteries have the orange sticker tab and are the most popular size for NHS hearing aids and some will power BTE private hearing aids.
How to change your batteries:
Do you find changing your hearing aid battery difficult and fiddly? Why not try the Rayovac Magnetic Stick, the perfect handy tool to help you.
httpv://www.youtube.com/watch?v=embed/xrECLQAM8Wo